Cars
Pilbeam MP97
Mercury 3
Pilbeam MP72
Sunbeam Ti
Pilbeam MP58
Ray FFord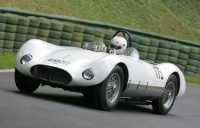 Chapman Mercury 3 - built in 1954 by Phil Chapman (the author's grandfather) for hillclimbs and circuit racing. It is the third of four cars
he built for motor-racing. Based on the running gear of various cars; MGTD front suspension, supposedly some parts of Willy's Jeep used
in the rear De Dion setup and side valve Mercury with Ardun OHV conversion. The family has all the photos of the car's build, competition
and subsequent modifications. After the Ardun engine blew up, a 7 litre Oldsmobile engine was fitted.
Phil posed over the engine for the local newspaper: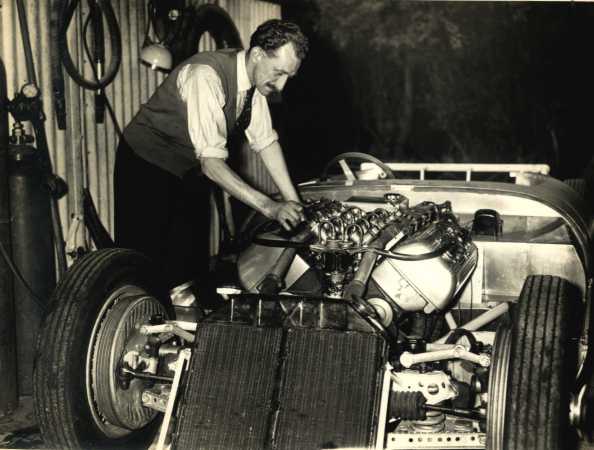 Phil sold the car in the ealy 60s to fund his four-wheel drive special, Mercury 4. He bought it back in the late 70s, during which time it had
been modified, lengthened and fitted with a Chevy. He rebuilt the car around this engine, fitting a 50s 283 Chevy believed to be to early
F5000 spec. Recently it has undergone the fitting of seat belts and a roll hoop and a series of modifications to improve its road manners.
It gets used as much as possible on the road, though after I fell foul of its lack of fuel gauge, I think this will be the next modification!
Mercury 3, full of camping gear, after running out of petrol on the way to VSCC Prescott 2005: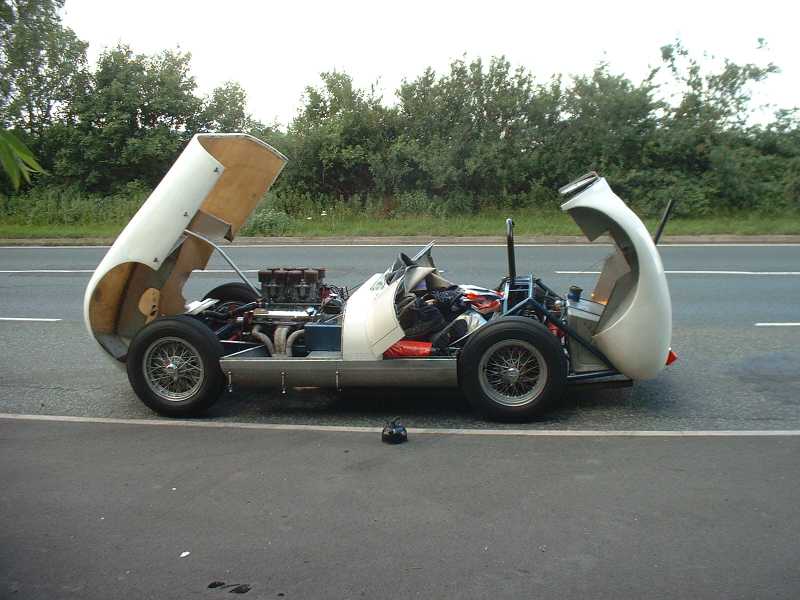 The following weekend Mercury 3 won its class, on handicap, at the MAC's Shelsley Walsh centenary meeting in 36.99 secs. In late
September 2005 it again won its class on handicap at Prescott hillclimb.
Braking for Pardon: